In our past few blog posts, we highlighted the Nashville food scene. For many reasons, Nashville is the place to be right now -- in fact, Music City has the fastest growing housing inventory in the country! Nashville's charming and unique neighborhoods, with unprecedented resurgence, are no doubt one of the reasons for such rapid growth. In this week's blog post, let's take a look at some of the hottest neighborhoods (which are also some of our favorites) in the Nashville area.
1. East Nashville
After being overlooked for years, East Nashville has turned into what is quite the hot real estate market. You'll find renovations on almost every block, along with a unique local shop or restaurant. East Nashville definitely competes for the top hottest area!
2. The Gulch
Growth in The Gulch is booming. The convenience of living in this area is almost incomparable to anywhere else in Music City.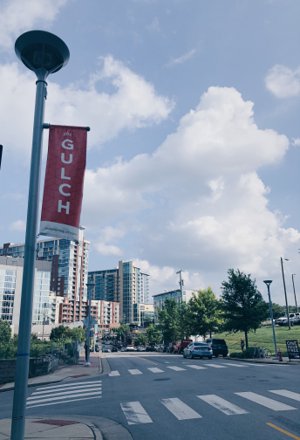 Numerous high-rise condos and apartment buildings keep popping up, and these luxurious buildings are conveniently surrounded by some of Nashville's best restaurants, juice bars, and stores. Who could say no to that as a backyard?

3. 12th South
You've probably seen all of the Instagram pictures of this Nashville neighborhood. 12th South is a bustling area of housing and tourism.
Its diverse mix of shoppes, restaurants, bakeries, and unique homes make it a go-to spot for young families or others looking to buy their first home. (Its also home to one of the most iconic Nashville murals.)
4. Germantown
One of Nashville's oldest historic neighborhoods is getting a make-over! New buildings are being built on the quaint, tree-lined streets and people are running to them! Downtown is just a short drive away, and the Nashville Farmer's Market is within walking distance. Germantown is a great area to live, work, and play. Each Fall, one of the largest festivals in Nashville, Octoberfest, takes place on the area's streets.
5. Sylvan Park & West End
The last area, but certainly not the end of the list of charming areas around town, is Sylvan Park & West End. Just like in East Nashville, you will find resurgence, remodeling, and construction on nearly every block. Living in this area you have prime access to Charlotte Pike and West End Avenue -- also areas that are getting better by the day. Residents enjoy quick and easy access to downtown, I-440, and I-40. You'll find even more unique restaurants plus great schools in the area.
How could anyone ever pick where to live in Nashville? These neighborhoods are all special in their own way. Narrow down your search and take a look at the area listings. Our interactive map makes it easy to find the home or condo right for you. Have any questions? Reach out to The Experts. We're always happy to help you find the home that matches you.